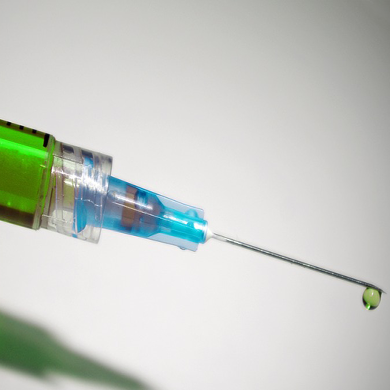 Ustekinumab, an immunosuppressive drug used to treat psoriasis, psoriatic arthritis, and other autoimmune diseases is associated with noninfectious pneumonia, according to the findings of a recent study.
In the study, the researchers searched postmarketing case reports reviewed by the FDA Adverse Event Reporting System and Pubmed databases from September 25, 2009 through November 20, 2017. They identified 12 cases of new-onset acute and subacute noninfectious pneumonia after the general marketing of ustekinumab (7 men and 5 women; median age 63 years).
In addition, they assessed baseline and demographic information, reason for ustekinumab use, symptoms, time to onset, dose sequence, laboratory and diagnostic information, and clinical outcomes.
Of the 12 cases, 7 interstitial pneumonia (58%), 3 eosinophilic pneumonia (25%), 1 organizing pneumonia (8%), and 1 hypersensitivity pneumonitis (8%) were diagnosed.
Serious outcomes were reported with all 12 cases, including 7 hospitalizations (58%) and 1 respiratory failure that required mechanical ventilation (8%). However, no deaths were reported.
All cases were supportive of temporal association, the researchers noted. In 9 cases (75%), patients experienced pulmonary symptoms after 1 to 3 doses of ustekinumab. Seven cases (58%) of positive dechallenge were reported, including 1 case of positive rechallenge.
"The postmarketing cases suggest an association between noninfectious pneumonia and use of ustekinumab," the researchers concluded. "These findings have led to the addition of a new warning for ustekinumab users regarding the risk of developing noninfectious pneumonia."
Despite the findings, Dr Neal Birnbaum said it is difficult to know the real incidence of noninfectious pneumonitis.
"All biologic agents have potential side effects, usually related to risk of various infections," Birnbaum, who is director of the division of rheumatology at California Medical Center, told Rheumatology Consultant. "Since the cases of noninfectious pneumonitis were apparently first detected in post-marketing reports, it is hard to know the real incidence.
Potential risks must be balanced against potential benefits with any medication.
"Physicians and patients should be aware of possible side effects and patients should be taught to report any symptoms that might indicate that a problem has developed," he said.
REFERENCE:
Brinker A, Cheng C, Chan V. Association of noninfectious pneumonia with ustekinumab use [published online December 12, 2018]. JAMA Dermatol. doi:10.1001/jamadermatol.2018.4118