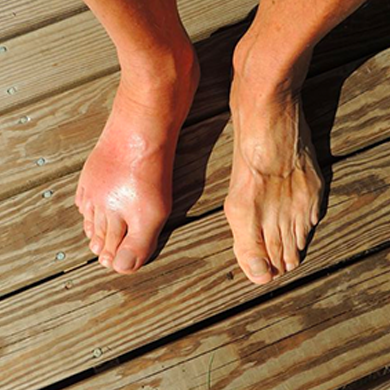 T
he US Food and Drug Administration (FDA) has called for the addition of a boxed warning alerting clinicians and patients of an increased risk of cardiovascular death with the use of the gout drug febuxostat compared with allopurinol, another gout medication.
Further, they have limited the approved use of febuxostat to patients who are not treated effectively or experience severe side effects with allopurinol.
Previously, febuxostat included a warning and a precaution from the FDA for possible cardiovascular events. The drug's manufacturer was required to conduct a large post-market safety trial, which included more than 6000 participants with the primary outcome of a combination of cardio-related death, non-deadly heart attack, non-deadly stroke, and unstable angina.
Overall, the post-market trial showed that febuxostat did not increase the risk of these combined events compared with allopurinol. However, when evaluated separately, febuxostat was associated with an increased risk of cardio-related deaths and death from all causes.
According to the FDA, potential warning signs for patients taking febuxostat include chest pain, shortness of breath, rapid or irregular heartbeat, numbness or weakness, dizziness, trouble talking, or sudden severe headache.
"Health care professionals should reserve [febuxostat] for use only in patients who have failed or do not tolerate allopurinol. Counsel patients about the cardiovascular risk with [febuxostat] and advise them to seek medical attention immediately if they experience the symptoms listed above."
REFERENCE:
FDA. FDA adds Boxed Warning for increased risk of death with gout medicine Uloric (febuxostat) [press release]. February 21, 2019. https://www.fda.gov/Drugs/DrugSafety/ucm631182.htm.