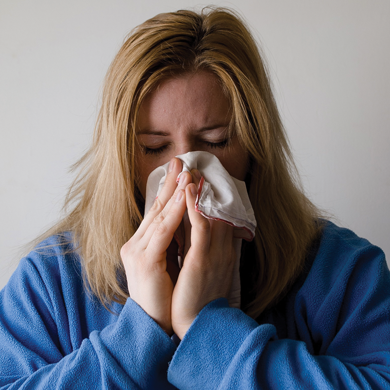 Individuals who are at high risk for complications from seasonal influenza and who are sick enough to be hospitalized for influenza-like symptoms should be tested and put on antiviral treatment swiftly. Outpatients who have been diagnosed with influenza and are at high risk for complications should also be quickly provided with antiviral treatment.1
These recommendations are included in updated guidelines from the Infectious Diseases Society of America (IDSA), which explain how to test and treat illness caused by infection with influenza A and B viruses. The new guidelines update the 2009 version.
Pregnant women, women who have recently given birth, young children, those with a weakened immune system due to disease or medication, those who are obese, and people aged younger than 19 years who are receiving long-term aspirin therapy are included as high-risk groups, according to the IDSA.
To diagnose these high-risk patients, the IDSA now recommends using newer molecular tests. These tests are highly accurate and deliver results in 15 to 60 minutes.
To treat influenza in patients who are at high risk for complications, the guidelines say that early antiviral treatment is key, for it can reduce the duration of symptoms as well as the risk of complications, hospitalization, and mortality.
And while antiviral treatment is recommended within 2 days after the start of influenza symptoms in people who are not at high risk for complications, the guideline notes the treatment should be prescribed to those who are high risk even if they have been sick for more than 2 days.
"Influenza can be serious, especially for the sizable group of people at high risk," said Dr Timothy M Uyeki, co-chair of the guidelines committee and chief medical officer of the Influenza Division of the National Center for Immunization and Respiratory Diseases at the Centers for Disease Control and Prevention. "Annual influenza vaccination is the best way to prevent influenza, but it is not 100% effective. Those at high risk need to be encouraged to seek medical care right away if they develop influenza symptoms during influenza season."2
The guidelines, which also list recommendations for treating influenza in patients on chemoprophylaxis and how to manage institutional outbreak, was compiled by a multidisciplinary panel of 16 experts in infectious diseases.
REFERENCES:
Uyeki TM, Bernstein HH, Bradley JS, et al. Clinical practice guidelines by the Infectious Diseases Society of America: 2018 update on diagnosis, treatment, chemoprophylaxis, and institutional outbreak management of seasonal influenza [published online December 19, 2018]. Clin Infect Dis.https://doi.org/10.1093/cid/ciy866.
Flu is serious for pregnant women and others at high risk: testing and treatment are key, say IDSA guidelines [press release]. Arlington, VA: Infectious Diseases Society of America; December 19, 2018.https://www.idsociety.org/news--publications-new/articles/2018/FLU-IS-SERIOUS-FOR-PREGNANT-WOMEN/. Accessed December 19, 2018.